Innovative Ways to Reward and Motivate Your Employees

Today, there are more ways to work than ever before. Whether your employees are working remotely, juggling hybrid, or navigating new workplace technology, finding ways to reward and appreciate their efforts is important.
When employees feel acknowledged, they are more likely to be engaged in their roles, be motivated to succeed, and have a higher emotional well-being. On the inverse, employees who feel overburdened by their jobs experience negative effects on their physical and mental health, productivity levels, and organizational performance. A 2022 Workplace Mental Health & Well-Being survey found that 84% of employees face at least one workplace factor that negatively affects their daily mental health.
To combat this, the U.S. Surgeon General recommends creating an employee reward system that focuses on the five pillars of workplace well-being:
Mattering at Work — Show employees their work has dignity and meaning by providing financial incentives, having employees weigh in on decisions, building a company culture of recognition, and connecting individuals' work with the organizational vision.
Connection and Community — Demonstrate the social support system at your organization and foster a sense of belonging with employees by cultivating teamwork and feedback loops.
Protection from Harm — Prioritize workplace safety by encouraging time off and ample rest, supporting mental health initiatives, and creating a safe place for diversity and inclusion.
Opportunity for Growth — Foster continued growth by offering training sessions, upskilling your staff, setting up mentorship programs, and setting up clear, equitable pathways for employee advancement.
Work-Life Harmony — Help employees gain autonomy by offering control over how and when they work. Make work flexible so employees can work in the best way that suits their productivity, and respect boundaries between work and non-work hours.
17 Innovative Ideas to Reward and Motivate Your Employees
Recognition is a powerful tool for employee satisfaction when used correctly. Below are proven ways organizations can improve their workers' mental and emotional well-being.
Centralized Celebration Calendar
Celebrate employee milestones, large and small, with a crowdsourced calendar that all employees can access. The calendar can help employees keep up with peers' accomplishments, such as work anniversaries and birthdays, and encourage business leaders to plan for milestone celebrations.
Office "Dog Days"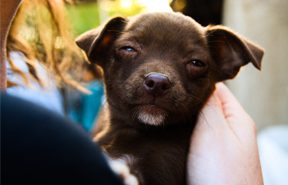 Select designated days for employees to bring their furry friends to the office. There should be clear guidelines for how dogs and owners can operate in the office. However, over half of employees say pet-friendly benefits and policies are important, and 49% said a pet-friendly work environment could convince them to take a job offer.
Deliver Digital Gift Cards
As employees hit targets or milestones, reward their efforts by sending them a digital gift card. Some digital reward services let employees select the specific brand or store they prefer. Gift cards let employers reward efforts in more creative ways than cash.
Food Truck Lunch
Reward employees who have traveled into a physical office by arranging for a food truck to come to the office for lunchtime either daily or on a set schedule. Some food trucks can pull up directly outside of a company building without a buyout or permits needed. This can be an easy and delicious way to let employees know you appreciate their commutes.
Well-Being Budgets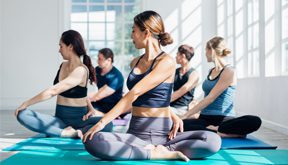 One strategy to keep well-being a consistent focus in the workplace is offering employees a wellness stipend. Providing well-being budgets for employees encourages them to invest in health habits and reinforces a company culture of well-being throughout the year.
Monthly Employee Recognition
Employees want to feel valued for their efforts, and monthly rewards can do that. Offering team- or company-wide rewards such as "Standout Employee of the Month," "Sales Win of the Week," or "Best Customer Call" shows employees you value and reward them when they are achieving their goals.
Company Team-Building Events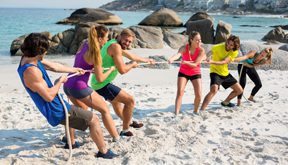 Company team-building events can be a fantastic way to strengthen company culture and reward employees for their work throughout the year. These offf-site events can range from visiting a local beach to renting a hotel conference room, and they should focus on fostering employee connection and work-life harmony. Team-building events are also a great way to bring off-site and on-site staff together.
Handwritten Notes
Never underestimate the power of a handwritten note, especially in our technology-driven world. When business or team leaders take time to write a note acknowledging an employee's accomplishments, it shows the employee that they are valued.
Employee Care Packages
Tangible care packages can show employees how much you care about them. Care packages can be customized based on employees' interests or include special company-branded items such as T-shirts or hats that help employees feel more connected to their workplace. Care packages are a way to reward employees in a personal and memorable way, regardless of whether they work in an office or remotely.
Create a Professional Development Budget
When employees know there is a professional development budget, they may be more likely to take advantage of the opportunity. By establishing and sharing a professional development budget, employers show their staff that they are "worth the investment" while encouraging employees to seek development opportunities such as attending conferences or training.
Refillable Water Bottles
Help employees stay hydrated and healthy by providing refillable water bottles they can use throughout their workday. Refillable water bottles can incentivize employees who partake in workplace wellness programs or can be a general first-day-of-work perk.
Work-From-Home Days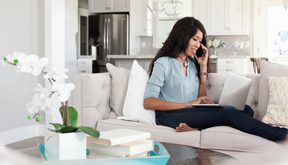 Reward employees for going above and beyond by offering days to work from home. Perhaps after your sales team closes a large deal or the day after your accounting team finishes its annual reports.
Summer Fridays or Half-Day Fridays
When teams have been logging in long hours or when the nice weather calls employees outside, use Fridays as a reward system. Many organizations choose Fridays in the summer or select days throughout the year when employees (who are in good standing and are caught up on their work) can start their weekends early by logging off midday.
Happy Hours
Help teams celebrate their wins. Happy hours, whether in person or virtual, can be a great way to celebrate individual or team success while encouraging employees to socialize with each other outside of the routine office setting.
Go Big for Birthdays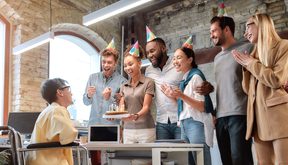 Whether you offer employees a birthday day off or a customized birthday gift, this annual milestone provides a perfect opportunity for employers to reward and celebrate their staff memorably.
Send a Video Cameo
Cameos offer personalized video messages from celebrities across the globe. If an employee or team completes a difficult task, a Cameo from their favorite motivational speaker, athlete, or celebrity could be a creative and fun way to celebrate their accomplishments.
Lunch With the CEO
Allow standout employees to network directly with business leaders or the company C-suite. When employees are rewarded with direct access to higher-ups, they can see their work is noticed and valued. It also allows them a unique opportunity to ask questions and form relationships with individuals they rarely interact with.
Look for Ways to Reward Staff Every Day
There are countless ways to reward employees for their efforts. The key is to make rewards intentionally and consistently. Your employees don't expect you to acknowledge every contribution they make, but showing appreciation is a good foundation for any organization. An employee recognition and reward program is crucial for workers' well-being, motivates employees and helps build a strong company culture.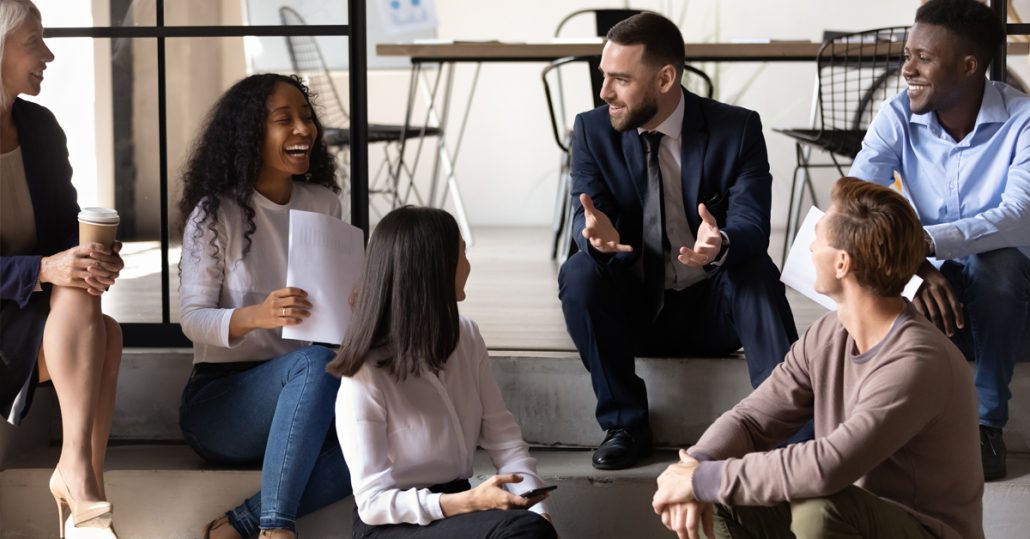 https://voitco.com/sandiego/wp-content/uploads/2023/08/Reward-Motivate-Employee-blog.jpg
628
1200
Jennifer Dynda
https://voitco.com/sandiego/wp-content/uploads/2021/03/voit-logo_blue.png
Jennifer Dynda
2023-08-29 11:19:09
2023-08-29 11:19:09
Innovative Ways to Reward and Motivate Your Employees