Join the Journey: Celebrating 30 Years of Empowering Athletes with CAF

I hope this message finds you well. Over the years, your invaluable support has played an integral role in fueling the mission of the Challenged Athletes Foundation (CAF) – a mission that empowers individuals with physical challenges to embrace active lifestyles through physical fitness and competitive athletics. As we stand on the threshold of CAF's 30-year anniversary, I am excited to invite you to once again join hands in making a transformative impact.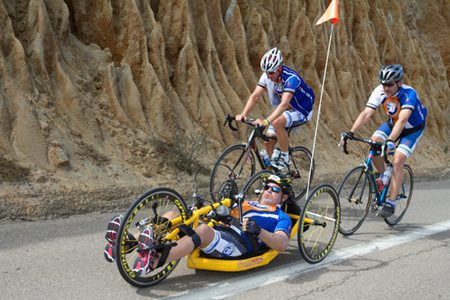 This October, I am embarking on an epic 620-mile journey, riding from the iconic city of San Francisco to the vibrant shores of San Diego via handcycle. This monumental endeavor marks the final time I will be personally participating on this coastal ride and serves as a personal challenge for me to raise $30,000 for this remarkable cause.
Your past contributions have demonstrated your belief in the power of sports to uplift and transform lives. Through your generosity, CAF has distributed 3,996 grants worth over $7 million in 2023 alone. Athletes ranging in age from two to 88, representing 50 states and 39 countries, across 101 diverse sports have benefited from your unwavering support.
Here's how your contribution can make a profound difference:
$30,000: Provide a set of prosthetic running legs for a young, growing athlete.
$15,000: Supply an outdoor chair for trail cycling, enabling athletes to experience the thrill of nature.
$5,000: Offer a custom track chair, enhancing mobility and freedom for athletes.
$3,000: Equip an athlete with a racing chair, fostering their competitive spirit.
$2,500: Support a basketball wheelchair, enabling inclusive sports participation.
$2,000: Provide a Hockey Sled and equipment, ensuring athletes can take part in the joy of team sports.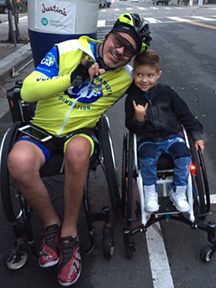 Your contribution is not just a donation; it's an investment in the empowerment of challenged athletes, promoting self-esteem, independence, and an improved quality of life. Together, we can truly make a lasting impact on the lives of these remarkable individuals.
To make your pledge and support this cause, please visit my fundraising page:
Your commitment will drive me to complete this arduous journey and fuel the aspirations of countless athletes who look to CAF for inspiration and support.
Thank you for being a beacon of hope and change. Your continued support will etch your name in the story of courage, determination, and triumph that defines the Challenged Athletes Foundation.
With heartfelt gratitude,
Eric Northbrook
https://voitco.com/sandiego/wp-content/uploads/2023/08/CAF-blog.jpg
628
1200
Jennifer Dynda
https://voitco.com/sandiego/wp-content/uploads/2021/03/voit-logo_blue.png
Jennifer Dynda
2023-08-22 06:00:00
2023-08-22 09:00:23
Join the Journey: Celebrating 30 Years of Empowering Athletes with CAF